Site Map

Clear Shield Paint Protection in Ottawa

Also known as Clear Bra and Clear Hood Protector.









Paint protection brands available: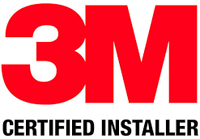 Protect your vehicle and paint job from stone chips. Breakthrough technology in clear film will keep your paint looking brand new. It will keep the paint scratch-free and protect it from rocks, salt, insects and other road debri. Best of all, it's invisible with a high-gloss finish to match most paint finishes and provides superior optical clarity. Matt finish is also an option.

Pre-cut templates are available to match your vehicle's exact body panels. Installation also available. Please call the store for a quote.

For more information on paint protection, you can visit our other webpages: www.OttawaPaintProtection.ca and www.Xpel-Ottawa.ca.





Derand paint protection installation videos:











For more videos, visit our Youtube channel: https://www.youtube.com/channel/UC4ZzdMQi4v_FVhxGScCGLag


---

Website optimized for Search Engine Optimization by SeeTHAT.ca